With inventory at historically low levels nationwide and expected to tighten, it's clear there is a housing shortage. KW Commercial associate Buddy Martin, of the Collegeville market center in Pennsylvania, has been facilitating the purchase and sale of manufactured home communities for more than 15 years, and he believes they could be a solution.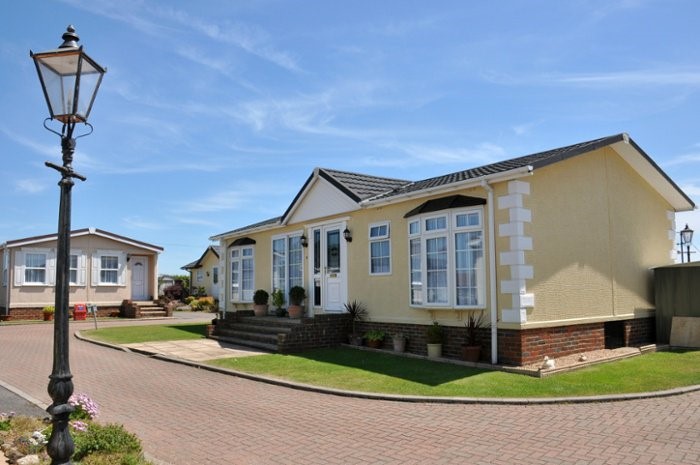 Manufactured homes are pre-fabricated houses, largely assembled in factories and transported to sites. They follow strict standards and regulations on all aspects of their construction.
"In order for manufactured homes to provide relief to the nationwide housing shortage, one thing has to happen first," Martin cautions. "People need to get over the negative stigma of these communities and learn the numerous benefits." To understand the importance of perception, take a look at tiny homes, for example.
"One of the latest trends in housing are tiny homes," Martin says. "They are manufactured homes made in the same facilities with the same materials – just marketed to look more modern, and as a result are gaining popularity." Tiny or triple-wide, the facts suggest that manufactured homes are a solution to housing inventory shortages.
In fact, these homes are already providing short-term solutions for disaster relief and employment housing needs.
Short-Term Housing Solutions
Natural disaster relief efforts where entire communities have been devastated have long relied on manufactured housing communities to quickly set up comfortable, safe and affordable housing for residents while they rebuild.
Another area where manufactured housing communities are seeing popularity is in remote areas where there is a need to quickly house hundreds of employees for an extended duration. Examples include North Dakota and the Northeast, where a lot of drilling takes place and the oil and gas companies need housing solutions to attract employees.
Long-Term Housing Solutions
Manufactured housing is affordable to purchase, provides almost instant inventory, and is the densest housing option currently available for long-term inventory needs. The homeowner owns their home and rents a site in the community; which often includes the land, water, sewer and trash; making this a very economical method of homeownership.
Five Benefits for Manufactured Homeowners
1.Complete control and customization over the design of the home. From granite countertops to open floor plans to hardwood floors and beyond, homeowners work with the manufacturer to design their dream home.
2.Fast delivery. Compared to the duration it takes to construct a new home, manufactured homes can often be constructed, delivered and set up on the site within just a few short months, especially since they aren't dependent on the weather during construction.
3.Perfect for individuals on a fixed budget. With the ability to purchase and own your own home for a fraction of the cost of a traditional one, homeowners can quickly pay off their house, leaving them with just the nominal monthly site rental and usually no property tax concerns as well. This solution provides long-term security and financial freedom for homeowners who are on a fixed budget and watching costs.
4.Close proximity to amenities without the added cost. Most manufactured home communities are developed close enough to major metropolitan areas that are close to good schools, entertainment and amenities without the added cost of living in the city.
5.Larger than an apartment, with a yard, and you own it! Some newer manufactured home communities have been designed with luxury apartment-like amenities such as pools, clubhouses, exercise facilities, dog parks and more.
The benefits of manufactured housing to both the homeowner and inventory are undeniable, which is why they are gaining increased attention. Fannie Mae, Freddie Mac and the Department of Housing and Urban Development (HUD) all recently announced plans to take part in the manufactured housing market and boost activity by purchasing more loans and reviewing relevant regulations. While there is no single solution to the issue, the attention manufactured homes are receiving suggests they top the list of solutions.